"Yeah, come here baby. I got some sugar for ya."
—Carmen Electra
Carmen Electra is a featured fighter and a playable character in Def Jam Fight for NY and Def Jam Fight For NY: The Takeover.
Biography
Edit
Carmen Electra is the quintessential dream girlfriend. With an impressive body of work that encompasses film, television, comedy, and theatre, Carmen Electra has emerged as one of Hollywood's versatile personalities. After getting her start in singing, she quickly moved into acting and now is one of the most sought after cover girls. Carmen Electra can be seen in Starsky & Hutch (2004) opposite Ben Stiller, Owen Wilson, and Amy Smart. Some of Carmen's TV credits include co-hosting two seasons of Livin' Large, and she was a series-regular on Hyperion Bay as well as Baywatch. MTV's cameras captured Carmen and Dave Navarro during the months leading up to their wedding in 'Til Death Do Us Part: Carmen & Dave.
Def Jam Fight For NY
Edit
You can find her in the Babylon nightclub, where she'll try to leave with Hero. No matter what choice is made, she'll end up in a fight with your current girlfriend. If you choose her, there might be consequences later on. She'll also play a key role during the second half of the storyline.
Def Jam Fight For NY: The Takeover
Edit
If you choose to join the Staten Island Crew, the protagonist can meet her at The Barge and earn her as a early girlfriend after winning 5 matches. She can be replaced with Cindy J at The Limit or Shawnna at The Foundation after completing the "Get the snitch" mission.
"What's the matter, cat got your tongue?"
"It hurts so good doesn't it"
Story Mode
Edit
"We were just leaving." - To Hero's girlfriend if the player chooses her
"Get out of my face." - To Hero's girlfriend if the player chooses his current girlfriend
"Mmmm. Now let's go home and see how much energy you got left." - To Hero if she wins the catfight
"Looks like my man just took another one of your clubs, Crow."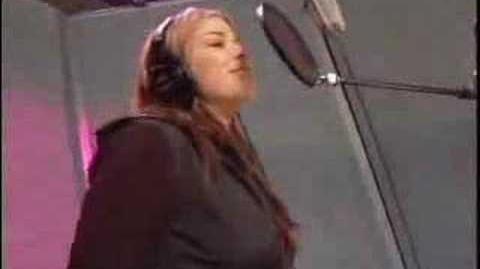 Ad blocker interference detected!
Wikia is a free-to-use site that makes money from advertising. We have a modified experience for viewers using ad blockers

Wikia is not accessible if you've made further modifications. Remove the custom ad blocker rule(s) and the page will load as expected.